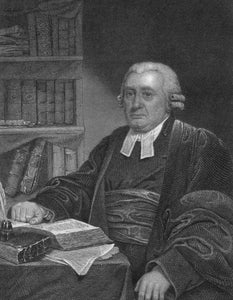 Zero copies of this rare work defending the experimental Calvinism of the Great Awakening. And this an especially fine example.
Thomas Scott [1747-1821], remembered today for his classic commentary, was friend to and successor of John Newton at Olney and one of the founders of the Church Missionary Society. 
Scott, Thomas. Remarks on the Refutation of Calvinism by George Tomline. In Two Volumes. Philadelphia. W. W. Woodward. 1817. 
Very good condition in full tree calf with black and red contrasting labels. Some minor rubbing, but an exceptional set on the whole.