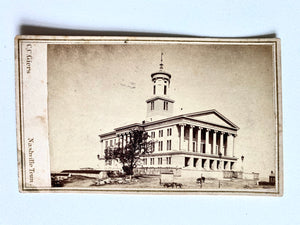 Looking very similar to the famous images of George Barnard of the Tennessee State Capitol during the years 1864 and 1865, this carte de visite by C. C. Giers of Nashville appears quite unusual.
Very good state with some handling and light stains in margins. 
Giers of course was the photographer of Jesse James.